The team at Arizona Air is always prepared to handle issues in the bathroom, kitchen, or laundry room, but we can also address problems you may not think of as traditional plumbing fare. In addition to our installation and maintenance programs, we can offer repair for Water Softeners and Reverse Osmosis Systems.
Complete Home Services offered at Arizona Air Plumbing & Electrical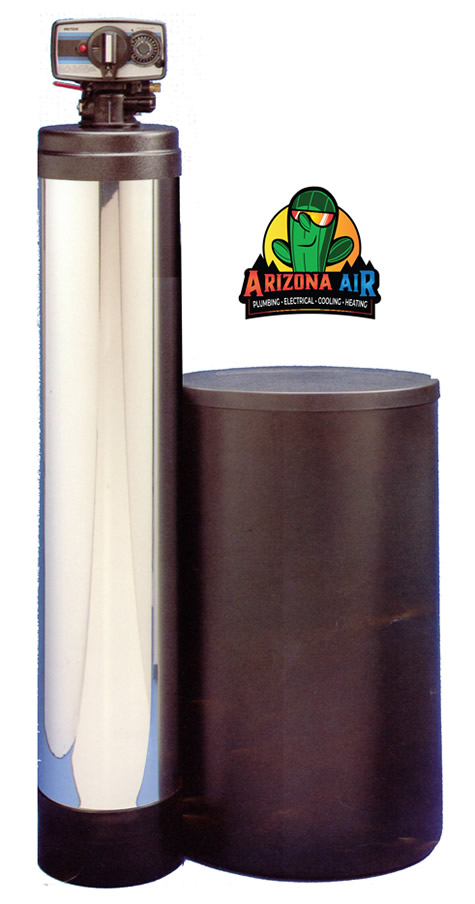 Water Softeners: Many areas of the Valley have hard water, which can ruin plumbing over time and we have a solution that fits your needs. We have water softeners specially designed to keep our Customers in mind. All these products are trademarked and specially sold only at our stores.
Reverse Osmosis Systems: These systems are excellent for filtering drinking water. They're typically small and fit under your sink. If parts get worn, however, they may develop leaks.
Why Choose Arizona Air for Plumbing Repair?
At Arizona Air Plumbing & Electrical, we always put our customers first. Our technicians are trained to provide the highest quality service and remedy the situation as quickly as possible.
As a local company, we're proud to serve Arizona and beyond with the utmost integrity. We bring our values to every job:
Detail-Oriented
Quality
Responsiveness
Expertise
Trustworthiness
Since we know unexpected repairs can disrupt your budget, we also offer a variety of specials to save you money on cleaning, installation, and more. You shouldn't have to worry about the cost when repairing your home.
Need a professional plumber? Arizona Air Plumbing & Electrical is here to help. Call us at: (602) 376-2075 to schedule an appointment.